About Us
------------------------------------------------------------------------
We have 3 facilities to better serve our customers. At our manufacturing plant we process the swatches. We cut, sew, glue and pack to your specifications. We are also capable of doing bulk shipments from here and warehousing the balance as sales aids' at our Distribution Center. At Plant #2 we check in and inventory your rolled goods, which allows us to keep your items organized and separate from other goods.

Our management team has a combined 150 years in the swatching industry. We have provided quality swatches and related services to many of the areas most prestigious furniture companies, as well as nationwide. Although we specialize in fabric and leather swatches, we surpass industry standards in our preparation of trim pages and our quality is outstanding. We are equipped to provide swatches of other products such as towels, socks, bedding samples and much more. Because of our personalized service we can easily adapt to provide for your individual needs.

Carolina Swatching is extremely unique in the fact that we also have a climate-controlled Distribution Center. This state of the art facility warehouses, processes and ships sales aids as needed. We are online with several shipping companies and routinely ship orders all over the country and internationally. We understand the urgency to get your products out in the field quickly and efficiently and are able to provide timely turnaround to fulfill your needs. At Carolina Swatching, we pride ourselves in offering the best quality and service in the industry. Let us know how we can help you!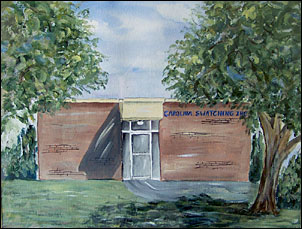 --------------------------------------------------